free shipping:price include delivery fee
From Pswpower

If you from follow country,and choose ship from Germany warehouse. free shipping,NO taxes,Taxes is paid by us, also we will send it by DHL with tracking number,delivery time about 4-6 working day.
Belgium, Luxembourg, Slovakia, Czech, Hungary, Austria, Netherlands, Denmark, France, Germany,lreland, Italy, Poland, Slovenia, Spain, Finland, Latvia, Lithuania, Sweden, Bulgaria, Estonia, Greece, Monaco, Portugal, Romania
Follow country need add US$25
Andorra, Croatia, Iceland, Liechtenstein, Macedonia, Norway, Switzerland, UKRAINE, Vatican City, San Marino, Malta, Cyprus
Follow country need add US$30
Kazakhstan,Turkey
If you from Norway or Switzerland,we will declare value US$60 for battery,you should pay second time taxes.
If you from United Kingdom.you can choose ship from Germany warehouse. we will declare value battery US$60, Import tax 2%.

Electric Bicycle Battery Hailong 21700 18650 Cells Pack 48V 36V 12.5Ah 19.2Ah Powerful ebike Lithium Battery for bafang tsdz2 tongsheng motor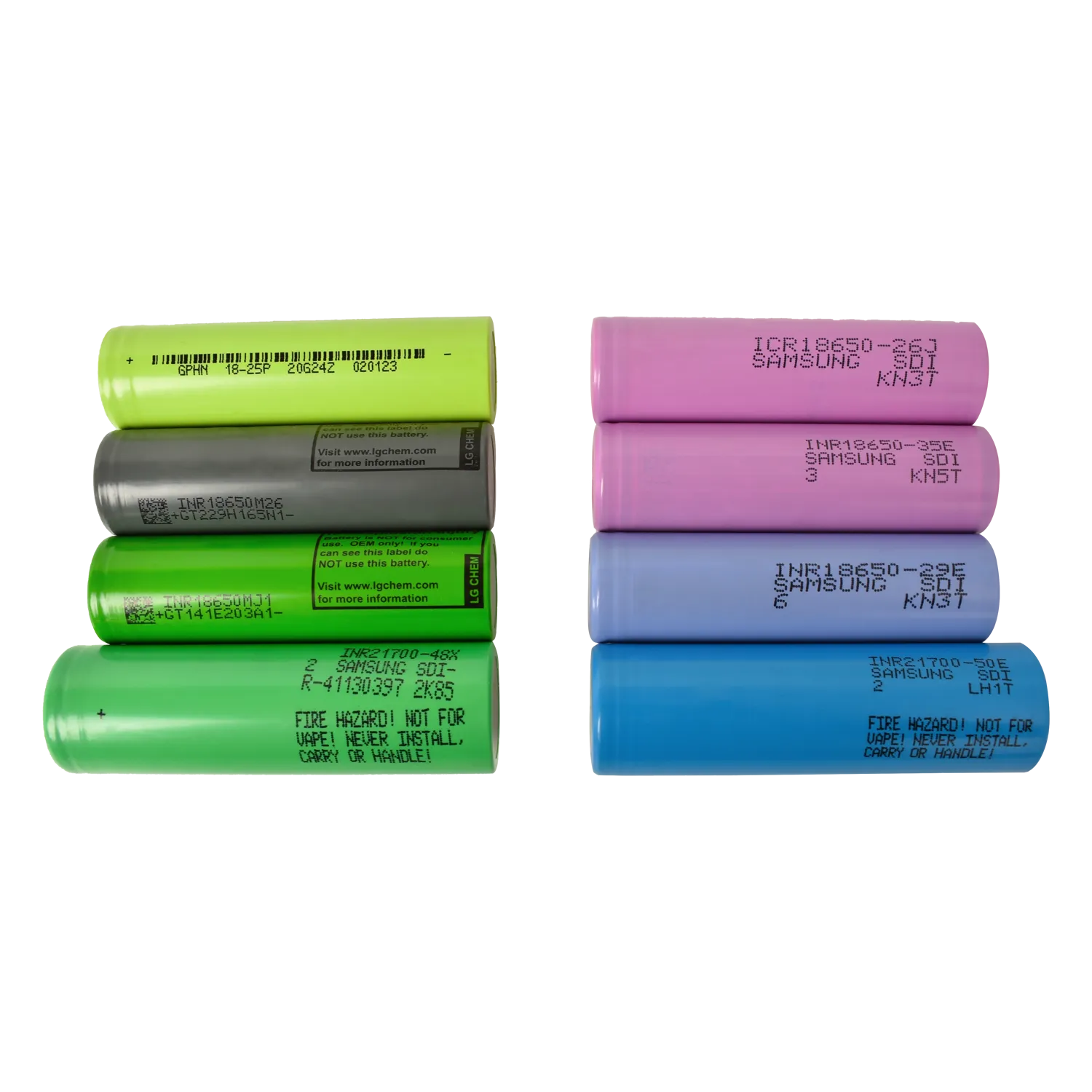 HAILONG-PLUS 48V 12.5AH Specification:
The battery pack fits 48V 250W/350W/500W/750W motor, can't working on 1000W motor, if your motor power over 750W , we can't provide warranty for this battery
1. Rated capacity: 12.5AH
2. Voltage: 48V
3. Charging Voltage: 54.6V
4. Discharge cutoff voltage: 36.4V
5. 5P13S Li-ion 2.5Ah 65 pcs 18650 battery cells (china battery cells)
6. Continuous discharge current: 30A
7. Pulse/Max discharge current 60A
8. Max charging current : 5A
9. Charging temperature: 0~45°C
10. Dischargeing temperature: -20~55 °C
11.Operating voltage:36.4V~54.6V
12.Diamesion: 90.3*109.4*367.4mm
13.Weight of battery pack About kg
Packing list:
1 pcs 48V 12.5h hailong plus battery pack
1 pcs 2A charger
it has no usb power output

HAILONG PLUS 48V 17.5AH Specification: (the interior battery is LG INR18650MJ1 or SAMSUNG INR18650-35E3 Li-ion battery)
The battery pack fits 48V 250W/350W/500W/750W1000W motor, can't working on 1500W motor, if your motor power over 1000W , we can't provide warranty for this battery
1. Rated capacity: 17.5AH
2. Voltage: 48V
3. Charging Voltage: 54.6V
4. Discharge cutoff voltage: 36.4V
5.5P13S Li-ion 65pcs battery cells (the interior battery is LG INR18650MJ1 or SAMSUNG INR18650-35E3 Li-ion battery)
6. Continuous discharge current: 30A
7. Pulse/Max discharge current 50A
8. Max charging current : 5A
9. Charging temperature: 0~45°C
10. Dischargeing temperature: -20~55 °C
11.Operating voltage:36.4V~54.6V
12.Diamesion: 90*109*362mm
13.Weight of battery pack About kg
Note: Please turn on the power switch when you charging this battery pack.
The battery pack fits 250W / 350W / 500W motor and 48 V 750W 48V 1000W motor
Packing list:
1 pcs 48V 17.5h hailong PLUS ebike battery pack (the interior battery isLG INR18650MJ1 or SAMSUNG INR18650-35E3 Li-ion battery)
1 pcs 2A charger
It has no usb power output

HAILONG-PLUS 36V 19.2AH Specification: (the interior battery is SAMSUNG INR21700-48X 21700 Li-ion battery)
1. Rated capacity: 19.2AH
2. Voltage: 36V
3. Charging Voltage: 42V
4. Discharge cutoff voltage:27.5V
5. 4P10S Li-ion 4.8Ah 21700 40pcs battery cells (the interior battery is SAMSUNG INR21700-48X 21700 Li-ion battery)
6. Continuous discharge current: 25A
7. Pulse/Max discharge current 50A
8. Max charging current : 5A
9. Charging temperature: 0~45°C
10. Dischargeing temperature: -20~55 °C
11.Operating voltage:28V~42V
12.Diamesion:90.3*109.4*367.4mm
13.Weight of battery pack About kg
The battery pack fits 36V 250W/350W/500W motor
Packing list:
1 pcs 36V 19.2Ah 21700 Cells ebike battery pack (the interior battery is SAMSUNG INR21700-48X 21700 Li-ion battery)
1 pcs 2A charger
it has no usb power output

HAILONG-PRO 36V 12.5AH China cells Specification:
1. Rated capacity: 12.5AH
2. Voltage: 36V
3. Charging Voltage: 42V
4. Discharge cutoff voltage:27.5V
5. 5P10S Li-ion 2.5Ah the interior battery is 18650 50pcs battery cells (China battery cells)
6. Continuous discharge current: 25A
7. Pulse/Max discharge current 50A
8. Max charging current : 5A
9. Charging temperature: 0~45°C
10. Dischargeing temperature: -20~55 °C
11.Operating voltage:28V~42V
12.Diamesion:90*92*367mm
13.Weight of battery pack About kg
The battery pack fits 36V 250W/350W/500W motor
Packing list:
1 pcs 36V 12.5Ah HAILONG PRO the interior battery 18650 ebike battery pack
1 pcs 2A charger
it has no usb power output

90W Lithium Ion Charger Specification
Input Voltage: 100-240V
Output Voltage: 42V (for 10series Lithium Ion battery use)
Output Current: 2A
Charging Mode: CC-CV
Intelligent Charger
Super Powerful Charger 2A
Weight: 0.65g

120W Lithium Ion Charger Specification
Input Voltage: 100-240V
Output Voltage: 54.6V (for 13 series Lithium Ion battery use)
Output Current: 2A
Charging Mode: CC-CV
Intelligent Charger
Super Powerful Charger 2A
Weight: 0.65g

Warranty:
1 year (based on the purchase data): Free repair,buyer pay for return postage,
resend postage free, buyer should return to United Kingdom or Germany or China for repair.
If battery cannot be repaired, Buyer should bear the depreciation fee, which is calculated at five percent per month.

ATTENTION
Must charge the battery to fully power at once after received parcel, Must charge the battery to fully power immediately when the battery out of power
If this battery is to be stored for more than two months please charge for this for three hours every two months of storage and turn off the switch of battery.
Do not connect the positive and negative terminals of battery
Do not expose this battery to high temperature such as heating appliances or in direct sunlight
Do not submerge this battery in liquid of any kind
WARNING Disassemble only by the professionals
Do store in a cool dry area out of direct sunlight
Do not use any other charger for the one supplies with this battery
When this battery is no longer of use please dispose of correctly by returning your supplier or recognized battery collection disposal point.
Do not dispose of this battery with your household waste
Payment:
The payment isn't included the remote fee. There will have extra cost if your address is belong to remote areas.
Return & Refund:
After receiving the item,buyer should start a return within 7 days.Return postage will be paid by buyer.The return items must be in original conditions never used.Buyer can not return to sender address,we will provide local return address to buyer.
Feedback:
Your satisfaction and positive feedback is very important for us, it will be very kind of you to leave us 5 stars feedback, if you have any problems, don`t hesitate tocontact us, we will do our best to serve with you.